SALES
Welcome to Clarksburg Mack Sales & Service, Inc. We do all we can to make sure we provide value-added services to thousands of loyal customers throughout the greater West Virginia, Ohio, Maryland and Pennsylvania market areas!
At Clarksburg Mack, prompt and personal service is our trademark.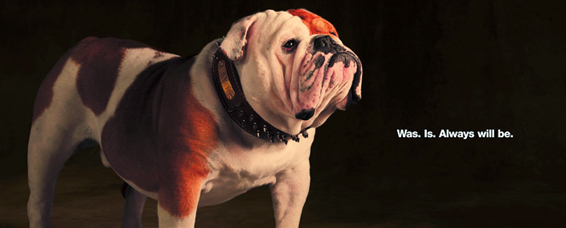 Clarksburg Mack Sales & Service has stayed loyal to the Mack Truck product line due to Mack's reputation to quality, durability, and resale value. Mack trucks are one of the best investments for your overall cost of ownership. We sell only the best, most powerful Class 8 trucks on the market. In addition to sales, we service all major brands of trucks and engines and we are a major distributor for ALL heavy duty truck parts.
We look forward to developing a partnership that will add value and increased profits for your company. Think of Clarksburg Mack for all your trucking needs.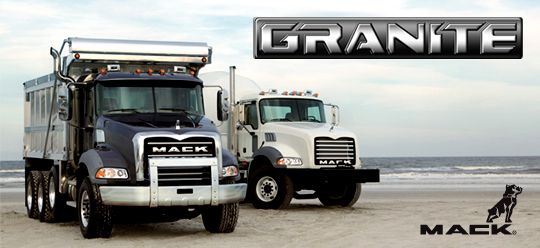 MACK GRANITE SERIES
The Granite Series — in the popular axle forward configuration — represents a milestone in construction truck engineering. With a stronger frame specially designed for harsh jobsites, a powerful and fuel-efficient MP engine and a cockpit that delivers unmatched comfort, the Mack Granite puts high technology to work to help you boost profits.
Built on Mack's strongest chassis yet, Granite is designed to shoulder extreme workloads. And the reinforced cab not only delivers a quieter ride, it features an easy-to-reach dash and lots of leg and belly room, along with a seat that cushions as well as supports drivers over tough terrain. So whether you need a dump truck, a cement mixer or a snowplow, this is the Mack truck for you.
The Granite in an axle back configuration can easily increase payload and raise profits as weight is evenly distributed for optimum performance. And maneuvering dump trucks and cement mixers is a breeze as the axle positioning provides a tighter turning radius to navigate tough jobsites.
Clarksburg Mack Sales & Service Inc. is open
Monday through Friday 8:00 AM - 5:00 PM and
Saturday 8:00 AM until Noon for your convenience.
Call 304-624-7661 or 1-800-288-7661 to talk to us directly.